If you've ever scrolled on TikTok, chances are, you've found yourself on #BookTok, where book lovers share their reviews, recommendations, curated lists of specific tropes (enemies-to-lovers, anyone?), and more. As we know, TikTok's For You Page algorithm curates the videos you see based on what you're interested in, and I've found myself firmly planted in the BookTok world. There are a few TikTok books that appear again and again, and a large majority of them have made their way onto my TBR list.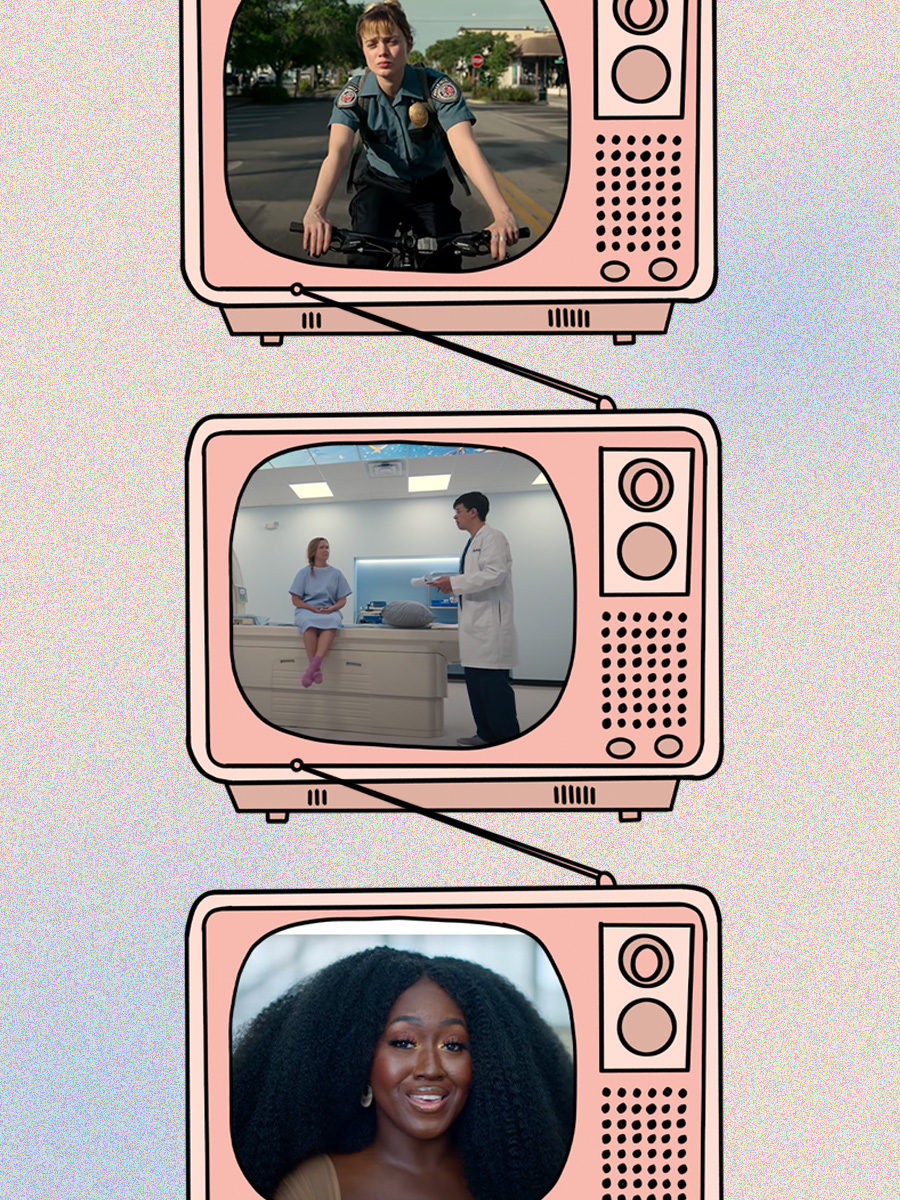 CURRENTLY TRENDING / CULTUREThe New Shows and Movies We'll Be Watching This Monthour complete streaming guide 🛋️READ MORE
While romance, fantasy, and thrillers seem to stand out as the most popular BookTok genres, there is truly something for everyone within these popular recommendations. Some of these books are new and some were published years ago, but they have all been given new life through the app that is slowly taking over our lives. You'll see readers doing fun videos like letting you know which books are worth it and which are not and—my personal favorite—telling a story as if it happened to them only to reveal what book it comes from at the end.
I strongly recommend taking a look at the BookTok hashtag, but to get you started, we've put together a list of 20 of the most popular recommendations we've seen so far:
Taylor Jenkins ReidThe Seven Husbands of Evelyn Hugo
When an unknown journalist is hand-picked to tell the glamorous and scandalous truth of one of Hollywood's biggest icons, she can't help but wonder why she was chosen, but she's determined to do her story justice. She listens as the actress recounts decades of her fascinating life (including her seven husbands along the way) and soon discovers that there is a deeper connection between them.
Shop it now
Colleen HooverIt Ends with Us
Ryle Kincaid has a strict no-dating rule that he breaks just for Lily. But as their relationship deepens, Lily finds herself unable to stop thinking about her first love and what might've been. This is a classic love triangle story that will keep you captivated until the very end—and trust us, you'll find yourself thinking of these characters long after you've finished reading.
Shop it now
Madeline MillerThe Song of Achilles
A re-imagination of The Iliad, this story combines romance and action-adventure to become a book that you just can't put down. It follows two friends with an inseparable bond as they go on a mission to save Helen of Sparta, and they're faced with impossible tests and sacrifices along the way.
Shop it now
Casey McQuistonRed, White & Royal Blue
Alex, America's First Son, has beef with Henry, the Prince of Wales, from across the Atlantic. After an altercation that threatens international diplomacy, their families decide to stage a friendship to smooth things over. But what happens when a fake friendship becomes a real romance?
Shop it now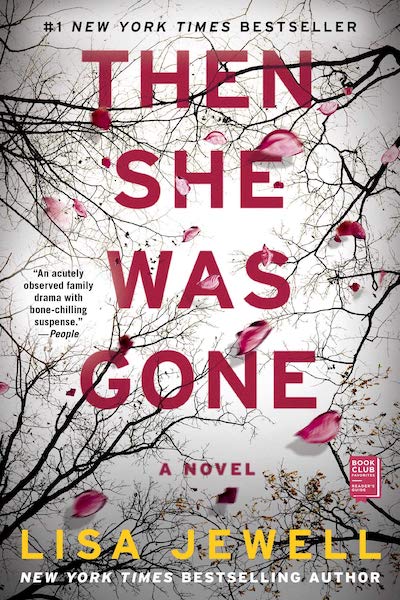 Lisa JewellThen She Was Gone
An instant New York Times Bestseller, this story is about a mother whose 15-year-old golden daughter disappeared on vacation 10 years ago. She starts to fall in love with a man and then meets his daughter, who is the spitting image of her own missing daughter.
Shop it now
E. LockhartWe Were Liars
This story starts as an innocent and idyllic beach story that will have you wanting to take a vacation to an East Coast private island, but by the end, you'll be so shook that you'll be thinking about this book for days. It's full of family secrets and mystery, and its famous twist is one you just have to read for yourself. Maaaaaybe someone here read it in one sitting. Just saying.
Shop it now
Marie LuLegend
For fans of The Hunger Games and Divergent, this dystopian series follows two very different teenagers, June and Day, as they navigate life in the Republic, a war-torn nation. When June's brother is murdered and Day is the prime suspect, June is set on avenging his death. But as Day fights for his family, they uncover the truth of what really happened and how it brought them together.
Shop it now
V. E. SchwabThe Invisible Life of Addie LaRue
A winner of almost every book award out there, this story follows Addie LaRue, who makes a deal in France in 1714 to live forever but be forgotten by everyone she meets. She lives an extraordinarily fascinating life being remembered by no one for nearly 300 years, until one day she meets a man who remembers her name.
Shop it now
Sarah J. MaasA Court of Thorns and Roses
When Feyre is captured and taken across the wall to the land of the faerie, she expects them to be terrifying beasts because that's what people have told her. Instead, she discovers that they are both more beautiful and more dangerous than she could ever imagine.
Shop it now
Penelope DouglasPunk 57
In fifth grade, Misha and Ryen are set up to be long-distance pen pals after their teachers mistake their genders. They soon become close friends, corresponding via letter multiple times a week for seven years. But they have rules: no phone numbers, photos, or social media. When Misha discovers Ryen online, he decides that he does not like what he finds about her, and she's left to wonder why he's no longer writing.
Shop it now
Colleen HooverVerity
Lowen Ashleigh is a struggling writer when she gets the offer of a lifetime: to ghost write the final books of best-selling author Verity Crawford's most famous series, which she's unable to finish after being in an accident. Verity's husband encourages Lowen to come stay at their home to go through Verity's office and notes for ideas for the rest of the series—and while she's there, she finds more than she bargained for.
Shop it now
Karen M. McManusOne of Us Is Lying
A modern play on The Breakfast Club, this novel is about five very different teenagers who go into detention together—but one of them ends up dead before it's over. It's a classic who-done-it story that will have you dying to know everyone's secrets and leave you guessing until the very end. And don't forget to check out the sequel when you're done! This series was picked up by NBC and is coming to Peacock as a TV adaptation.
Shop it now
Taylor Jenkins ReidMalibu Rising
This story is about a group of four famous siblings who are the children of a legendary singer. They're known for their annual end-of-summer party, but this year, it gets out of control. You'll get secrets, drama, and everything else you love about Taylor Jenkins Reid novels.
Shop it now
Leigh BardugoSix of Crows
In the first of this duology, a criminal prodigy enlists the help of five other outcasts, each with a unique skill, to pull off the heist of a lifetime. The story is based in the same universe as the best-selling Shadow and Bone series, so you can watch it come to life on screen in the Netflix series, which also incorporates some elements of Six of Crows.
Shop it now
Jandy NelsonI'll Give You the Sun
Twins Jude and Noah were once inseparable. But years later and after a devastating event, they've gone their separate ways and drifted apart. In the beginning, Noah is the charismatic one, but later Jude makes extraordinary connections of her own. They each have one half of the same story to tell, and hopefully they can find their way back to each other to do so.
Shop it now
Emily HenryPeople We Meet on Vacation
Alex and Poppy, a longtime best friend duo, go on vacation every year—but on their most recent trip, something happened that ruined their inseparable bond. Poppy convinces Alex to go on one final vacation together, and she's hoping she can make things right. This book is for fans of classic, easy-to-read summer rom-coms.
Shop it now
Sally ThorneThe Hating Game
Lucy and Joshua are not just competitive coworkers in the publishing industry, they literally hate each other. When they're both up for the same promotion, their passive aggressiveness turns into fierce competition, only for them to discover that they might not actually hate each other after all. This is one to read before it hits the screen—the movie adaptation starring Lucy Hale is set to be released later this year.
Shop it now
Elle KennedyThe Deal
The first installment in the four-part Off-Campus series, this story follows Hannah and Garrett, two college students who each have something the other needs. Hannah can tutor Garrett to save his GPA and future hockey career, and Garrett can help Hannah make another guy jealous—but what actually ensues is a steamy romance. Each of the following books in the series centers around a different player (and romance) on the same hockey team.
Shop it now
Christina LaurenThe Unhoneymooners
Twin sisters Olive and Ami couldn't be more opposite when it comes to luck—until Ami's wedding day, when the entire wedding party gets food poisoning except Olive and the best man, who also happens to be her worst enemy. With an entire honeymoon about to go to waste, they call a truce and go to Maui, where pretending to be newlyweds could turn into something more.
Shop it now
Adam SilveraThey Both Die at the End
When two total strangers are both told that today will be their last day, they look for a friend to spend it with. After being paired together through an app, they set out to live an entire lifetime of adventures in their one final day.
Shop it now
Our Favorite Books We've Read This YearREAD MORE