Source: Monstera | Pexels
If you're looking for a gift they'll actually use or need something last minute that still looks like you put a lot of thought into it, I have the solution for you: wellness subscriptions. If you're anything like me, you spend most of the holiday season searching for the perfect gift that will make your loved one's eyes light up when they open it. I love gifting items that my friends and family wouldn't have thought to buy themselves, and I take great pride in finding unique pieces I know they'll cherish or use every day. But there are times when someone on my list already has everything they need, so a trinket doesn't seem like the right answer (looking at you, Dad). That's when I resort to giving the gift of a membership or subscription.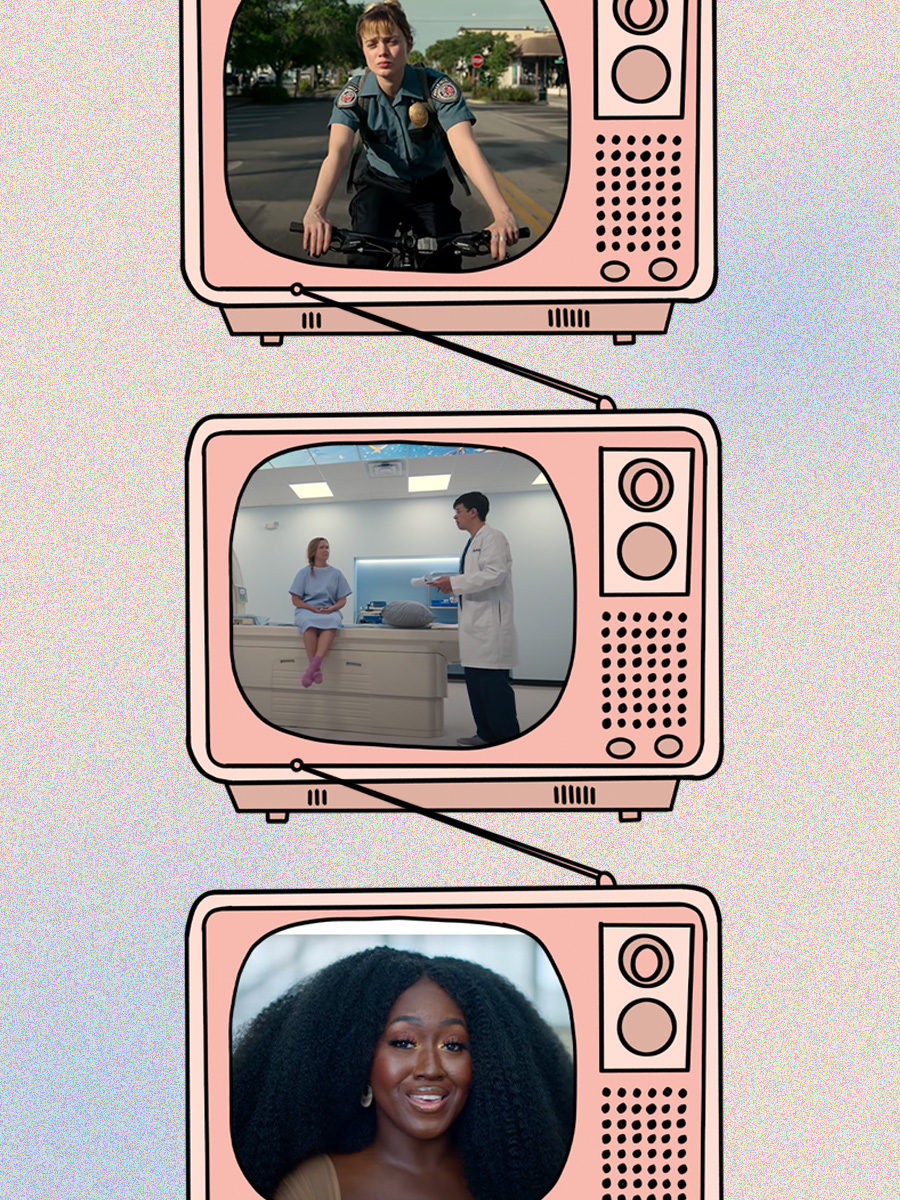 CURRENTLY TRENDING / CULTUREThe New Shows and Movies We'll Be Watching This Monthour complete streaming guide 🛋️READ MORE
And we're not talking about the sample size boxes of the past. Subscriptions have come a long way and offer everything from meals to activities to products. Plus, a subscription that will help them eat healthier, exercise more, practice their spiritual health, or boost their mental health will not only be a favorite present during the holidays but will also help them reach their healthiest self in 2022—it's quite literally the gift that keeps on giving. Read on for wellness boxes and memberships they'll be sure to enjoy for months to come.
Nutrition
Healthy SurpriseSnack Boxes
Have a friend who's recently gone vegan or has food sensitivities? By gifting a subscription to Healthy Surprise's snack box, you can help keep their pantry stocked with dairy-free, gluten-free, soy-free, corn-free, wheat-free, and non-GMO goodies. Whether you select the Classic Box with 15 snacks, the Paleo box with 17 snacks, or the Big Box with 21 snacks, each box will feature a mix of bars, fruits and veggies, drinks, chips, candy, and nuts. Healthy Surprise offers 30, 60, or 90-day delivery frequencies and one, three, six, or 12-month subscription plans.
Shop it now
FitSnackHealthy Snack Boxes
This subscription box is perfect for the health-conscious fitness lovers in your life. Each month, they'll receive a mix of chips, jerky, drinks, snack bars, and granola, all of which are GMO-free, high in protein, low in sugar, gluten-free, organic, raw, vegan, and all natural. As a nice bonus, Fit Snack also includes nutritional tips, workouts, recipes, and mindfulness exercises with their subscriptions. Share this box with your fit friends for one, three, six or 12 months.
Shop it now
Blue ApronMeal Subscription
Give your loved one the gift of never having to decide what's for dinner with a subscription to Blue Apron's meal kits. The meals are also a great option for the person on your list who hates meal prepping or finding recipes (it's me, I'm that person). Menu options span from vegetarian to WW-approved options, making this a foolproof gift to share with any friend, regardless of dietary preferences or health goals.
Shop it now
Daily HarvestMeal Delivery Service
For the loved one who loves to eat healthy but hates to cook, Daily Harvest has dozens of plant-based options, ranging from nutrient-rich smoothies to delicious bowls to vegan and gluten-free flatbreads that arrive freshly frozen for you to heat up whenever you need a meal on demand. Don't sleep on their lattes, plant-based milks, and ice cream.
Shop it nowFitness
Studio BloomOnline Pregnancy/Postpartum Studio Classes
If you have a new mom on your Christmas list this year, a Studio Bloom membership is a great option if you know they're working on their pregnancy or postpartum fitness journey. Studio Bloom by The Bloom Method is an on-demand fitness studio with over 300 exercise videos for every stage of pregnancy and motherhood. A subscription also gives access to an online community of like-minded mamas, free consultations with pelvic floor specialists, meditations, and recipes. Memberships are available monthly for $29 or annually for $240.
Shop it now
TreadthrillIntensity Interval Training Subscription
For the cardio lover in your life, Treadthrill is the ideal gift to keep them running through winter months. Think of it like your personal coach or trainer, with workouts designed for maximum results using choreographed high intensity interval training.
Shop it now
ABTAmerican Ballet Theatre Zoom Classes
Does your bestie dream of being on Dancing With The Stars or loves ballet? Look no further for the perfect gift than classes from the American Ballet Theatre. You can take classes from professional ballerinas and choreographers from the comfort of your own home so your loved one can live out their ballet dreams, whether they're a seasoned dancer or newbie.
Shop it now
obé FitnessFitness Subscription
Obé Fitness is basically a boutique fitness studio in your pocket. Filled with dozens of different kinds of workouts from barre to HIIT cardio to kickboxing to yoga, there's something for everyone. They have an entire library of "express ?workouts for 10 minutes and under as well as classes ranging from 30 to 60 minutes. (Trust us, the express classes are legit—you'll be done with your workout in less time than it takes to make breakfast, but you'll feel sore for days). Use code "TEG50" for 50% off your first month of Obé in addition to the seven-day free trial. 
Shop it nowSpiritual Health
Chakra Balance ShopChakra Box Subscription
Send good vibes to your spiritual Secret Santa with a Chakra Box Subscription by Chakra Balance Shop. They'll receive a total of nine boxes with vegan and cruelty-free products, hand selected to assist in aligning a different chakra every month. Subscribers can expect to see a mix of nine to 12 items in each box, including essential oils, teas, crystals, affirmations, and meditations. Each box is $28.50.
Shop it now
Headspace Mindfulness Membership
We've tried the Headspace app before at The Everygirl and recommend anyone with anxiety to give it a try. If you have a friend who's always stressed, has a hard time sleeping, or is just interested in practicing more general mindfulness, a Headspace membership may be just the thing for them. For $69.99/year or $12.99/month, your loved ones can use Headspace to meditate, exercise, and improve sleep and focus.
Shop it now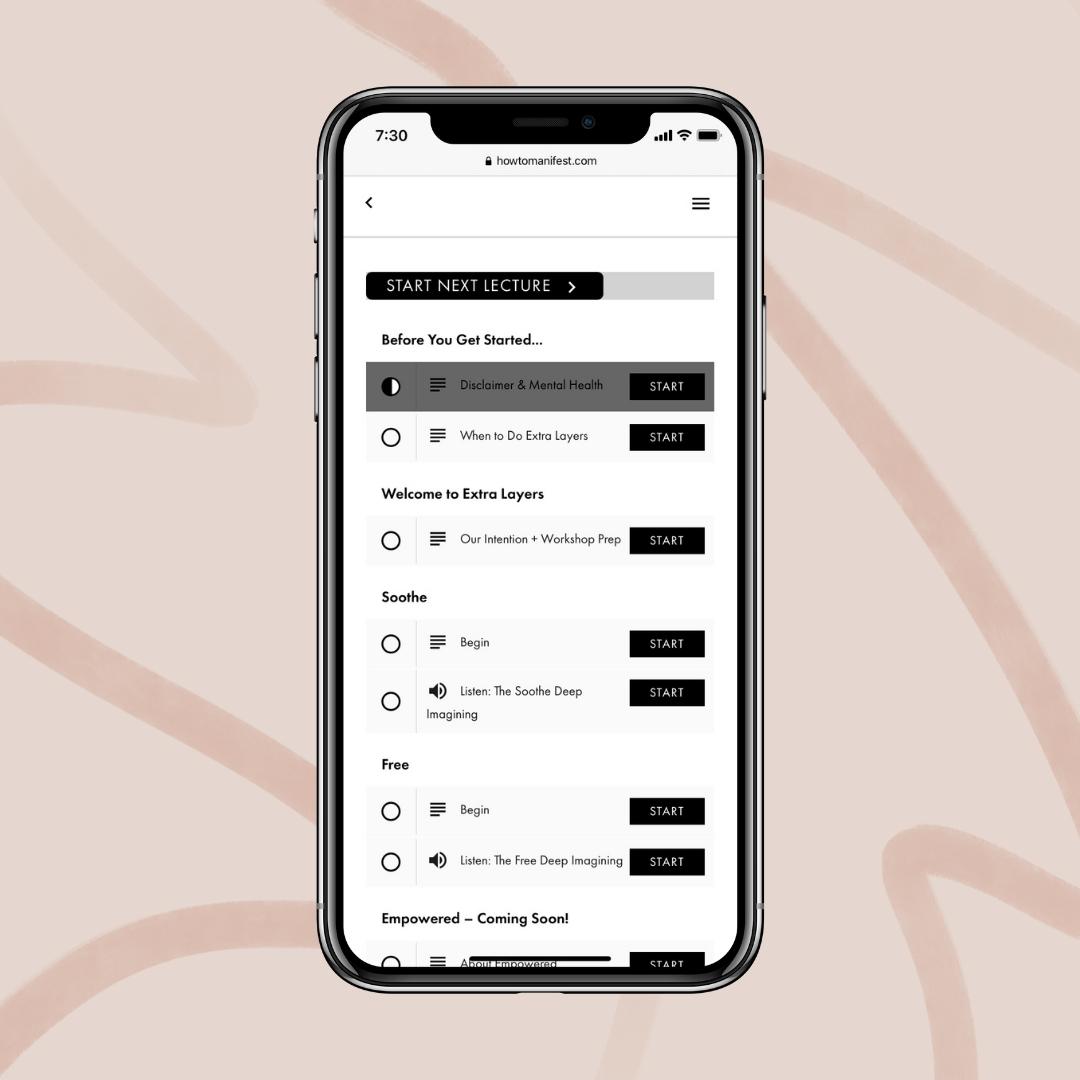 To Be MagneticManifestation Program
For the friend who is always working on their vision board, the Pathway Membership by Lacy Phillips is a thoughtful gift that will change their lives. Members will learn to unblock subconscious limiting beliefs and begin manifesting their best lives. The program offers a few pricing options: 12 monthly payments of $27, one annual payment of $324, or $1,500 for a lifetime membership.
Shop it nowMental Health
TheraboxSelf-Care Subscription Box
Give the gift of self-love and happiness this holiday season. TheraBox is touted as the #1 self-care subscription box with six to eight full-sized products curated by therapists every month. Subscribers will receive mindful activities and journals to process their thoughts and emotions as well as beauty and wellness products to #TreatYoSelf. There are a variety of subscription options, such as monthly for $34.99, three months for $99.99, six months for $191.94, or 12 months for $371.88.
Shop it now
CoachCratePersonal Development Subscription Box
If someone on your gifting list loves all things personal development and growth, they'll love a CoachCrate subscription this year (trust me, I'd know. It's on my wish list). Not one but two boxes are mailed out quarterly and include goodies like personal growth books, coaching plans, custom journals, and two to four self-care or wellness products. Because CoachCrate is so committed to the development of their subscribers, they also offer live Zoom workshops, quarterly challenges, and an online community. Payment options start at $94 for the year or $99 per quarter.
Shop it now
Silk + SonderWellness Subscription Box
For the wellness lover in your life whose favorite section of Target is the stationery aisle, give the gift of a Silk + Sonder subscription. Each month, members will receive a themed planner with writing prompts and exercises for self-reflection. These specially curated planners provide reflection, guidance, planning tools, and accountability. Access to daily audio rituals, a members-only community, and thoughtfully curated content are also included in a Silk + Sonder membership. Subscriptions are available monthly for $19.95, quarterly for $18/month, and annually for $14.90/month.
Shop it now
25 Edible Gifts To Send to Your Friends This Holiday SeasonSHOP NOW